Komoot Outdoor in Google Earth
This KML network link displays the topographic map from www.komoot.de as a map overlay in in Google Earth. Among all the OSM topographic maps with contour lines that we are aware of, Komoot currently has the best looking with world wide coverage. Komoot itself was founded in 2010 as a spinoff at the Technical University Berlin, Germany, and offers mobile apps for routing for outdoor activities. See also http://wiki.openstreetmap.org/wiki/Komoot.
For some information on how it works, please see the

main page and the

FAQ.
To get started, simply download
komoot-outdoor-overlay-for-google-earth.kmz (please log in first, see here why) and open it in Google Earth. Or checkout

all 10 OpenStreetMap map overlays on this site.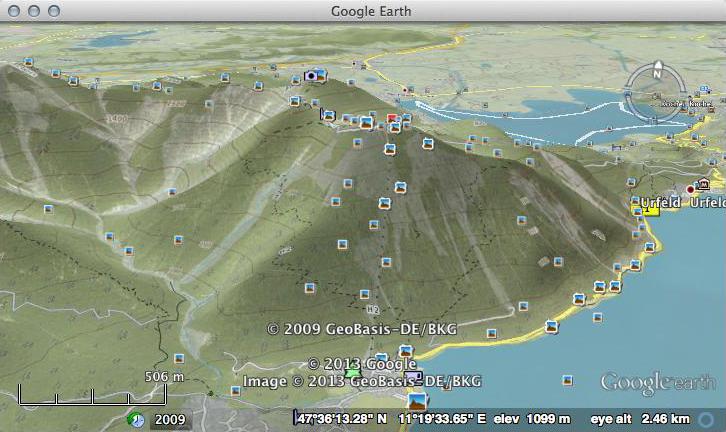 Do you have comments, bug reports, or suggestions for other map sources? Please leave them below.
Please disable your ad blocker for this site. Thanks